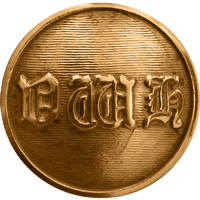 Welcome to the VWH Hunt's official website
We hope you enjoy finding out about us and our history. You should find all the information you need to come and join us either on foot or on a horse. We are a medium-sized hunt and you will soon get to know who's who. We are able to continue the traditions thanks to the generosity of farmers, the planning by the joint masters and the support of secretaries, trail-layers, subscribers and fund-raising events.
Chairman's Message
Our thanks go to all our followers who do so much to make the VWH the friendly hunt it is and whose tireless work fund-raising ensures there are many great events to attend. With this new website we will maximize our ability to run events efficiently and will also be offering our valued Red Book advertisers the chance to feature an online advertisement in the dynamic box on the Home Page. 
Gavin MacEchern
Chairman of the VWH Hunt
Annual Membership: £25 Members will receive a sticker for their car, meet lists and e-mail updates, a copy of the year book and invitations to supporters club functions. Make sure your name appears in the Yearbook by becoming a member. Farmers like to see names of the people who enjoy hunting across their land in the year book!All enquiries and membership:
[email protected]