CANCELLED - VWH Races - Saturday 25th March 2023 - CANCELLED
WITH REGRET THE VWH RACES HAVE BEEN CANCELLED AS A RESULT OF WATERLOGGED GROUND. SEE YOU NEXT YEAR!
A wonderful day our for all the family, the VWH Races at Siddington is an amateur and exciting form of steeple chasing with excellent viewing.
First Race 1.30pm - Last Race 4.25pm
Gates open at 11am. In addition to the races, there is a licensed bar, a big screen to view the racing, food, tradestands, refreshments and bookmakers. You are very welcome to bring your own picnic.

The Siddington Challenge Cup

Entries are now open for our exciting new race open to all riders, 16 years or over, who do not hold a Point to Point Rider's certificate or licence & horses which are not in training. Click the link on the right to enter now!
Pegasus Club Race
The Pegasus Club Race is one of the most historic races in the point-to-point calendar and will be held at the VWH Races at Siddington. The original conditional that only barristers can ride has now been removed and The Pegasus Club Race is now open to any qualified rider. However, to maintain the history of the Club, all horses must run in the name of a barrister.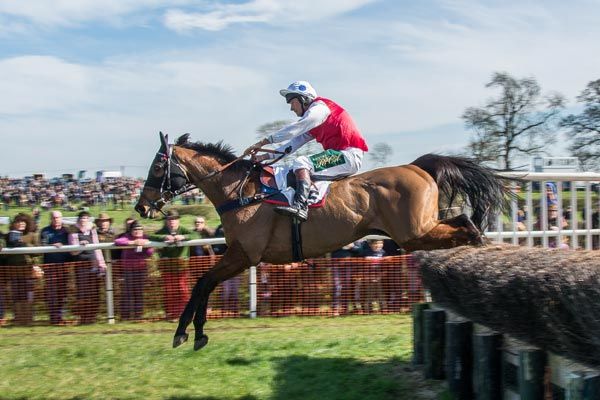 SPONSORSHIP
We are very grateful to our many sponsors. Further sponsorship opportunities are still available for both businesses and individuals. Please contact Clive Webb Carter [email protected] / 07860 158645
BAR
The VWH Point to Point Committee are looking for volunteers to help run the bar at this year's Point to Point, Saturday 25th March. Although you need to be over 18 years-old, this is ideal opportunity for student or young subscribers to get involved in helping the hunt.
Tickets and PARKing
The admission is £15 per person, these passes are available on the day. Payable by cash or card. Reserved Car Park spaces are available with numbered spaces - ideal if you are planning a picnic or meeting friends.

Buy your Reserved Car parking by following this link https://eu.jotform.com/app/vwh-hunt/all
Please contact Hatti Taylor for Point to Point Car Park reservations: 07766 831879 [email protected]



V good p2p today - advanced parking looked grand, well done. Thanks.
A huge THANK YOU, for everything that you all did to make this year's point-to-point such a successful event. It was enjoyed by many and all areas appeared to be beautifully run and organised which can only be done through hard work and enthusiasm, well done to everyone.  An event which is enjoyed by many, is usually a reflection of the attitude of those running the event and the atmosphere that they create, which more usually can only be done by willing volunteers with a determination to make it happen. This you all did without exception and for which I thank you.
Please pass on thanks and appreciation to the ptp committee who did such a great job in organising Saturday (even the sunshine – how clever). We had a fantastic day as did our guests, all who commented on the professionalism of the event and seeing so many friendly faces. I know it can seem a thankless task if no one acknowledges the effort from the minority to please the majority so I wanted to say THANK YOU.
What an amazing day Saturday was. It is always such a great day.
Yes - you were right, they were absolutely brilliant car park spaces.    We did have an absolutely BRILLIANT day (from ages 22 months to 73!)
Chairman's Message
As always our thanks go to all our followers who do so much to make the VWH the friendly hunt it is and for the tireless work done by so many running great fundraising events . Sadly this spring and summer most events will have to be cancelled or postponed due to the current lockdown but do please check this website regularly which will be kept up-to-date with news and events when possible. Of course we very much hope that all will be easier by the autumn and we look forward to another good season.
Gavin MacEchern
Chairman of the VWH Hunt
Please see the link below to join the Supporters Club.  Annual membership is £25, including two car stickers    VWH Hunt Forms (jotform.com)   ...